Yinajalan Ngarrungunil
Health and Wellbeing Campus
Broome is fast becoming the destination of choice due to offering an enviable lifestyle and thriving commerce and industry.
Centrally located and accessible healthcare services are integral to supporting the community and local economy.
Introducing the Yinajalan Ngarrungunil Health and Wellbeing Campus. An Australia-first initiative developed by Nyamba Buru Yawuru (NBY) to provide important, holistic physical and psychological services to people in the West Kimberley region.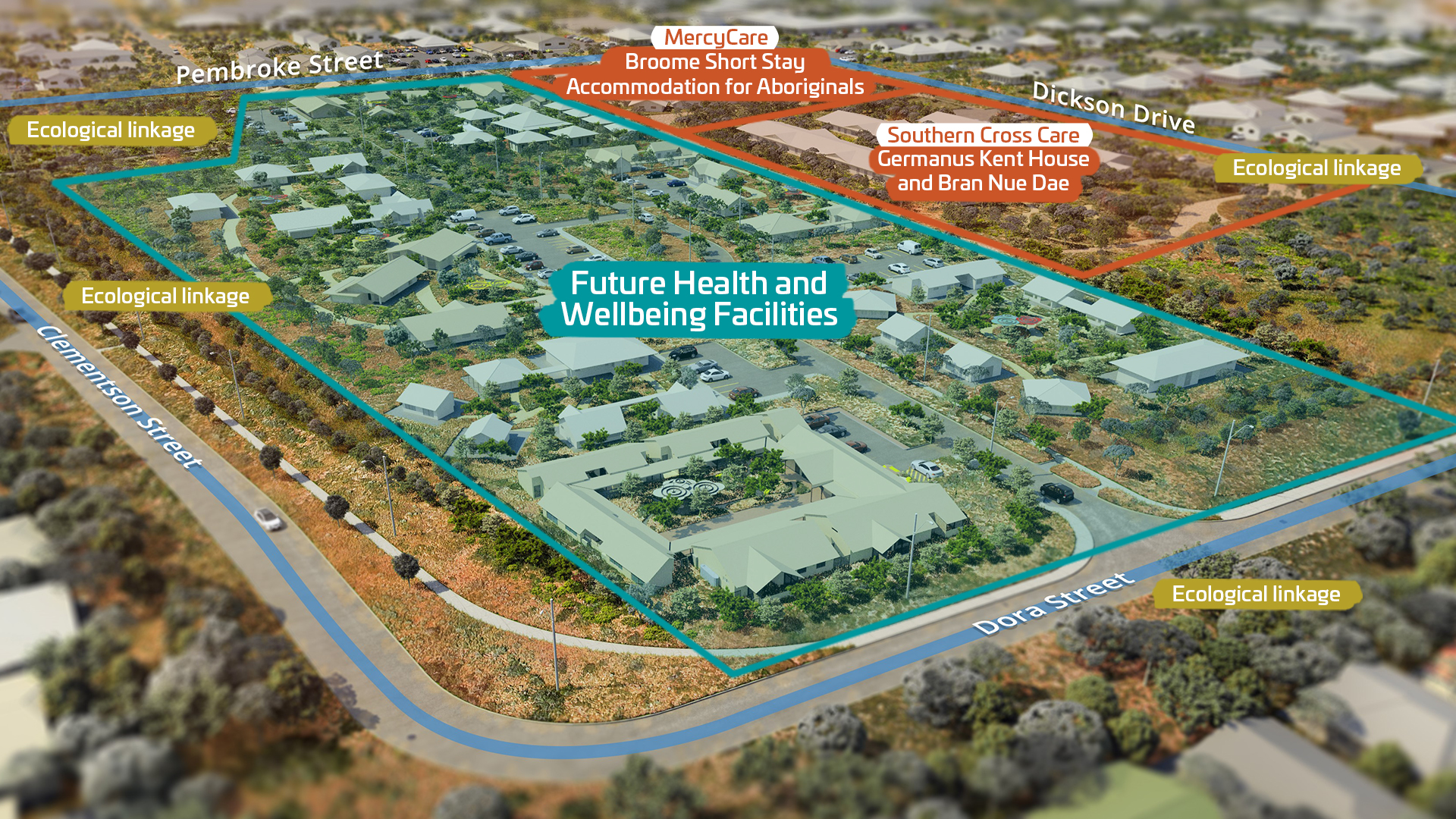 Works have commenced on site as a result of the continuing partnership between the State Government and Nyamba Buru Yawuru. As the operational company of the Yawuru, Prescribed Body Corporate, NBY is one of the largest traditional owner groups in the West Kimberley region, representing some 3,000 Aboriginal people. Yawuru have developed a very clear vision and strategy to build a sustainable and prosperous community, which in turn helps build a stronger foundation for the future of Broome and the broader Kimberley region. NBY are undertaking best practice development.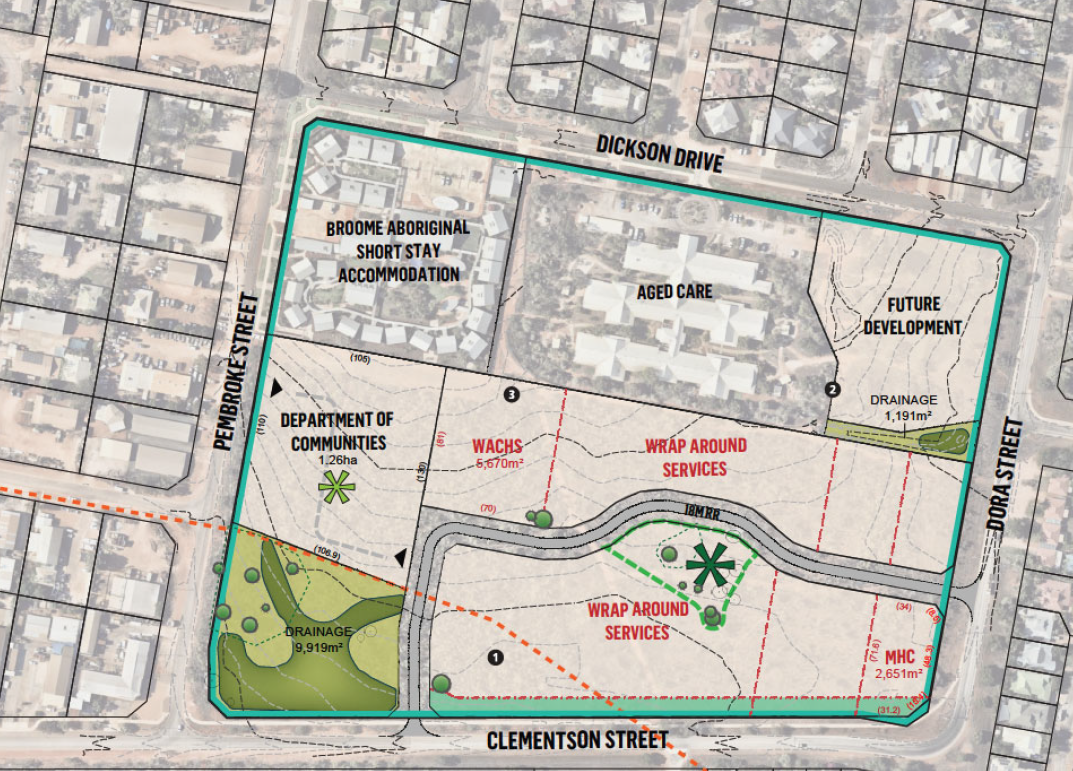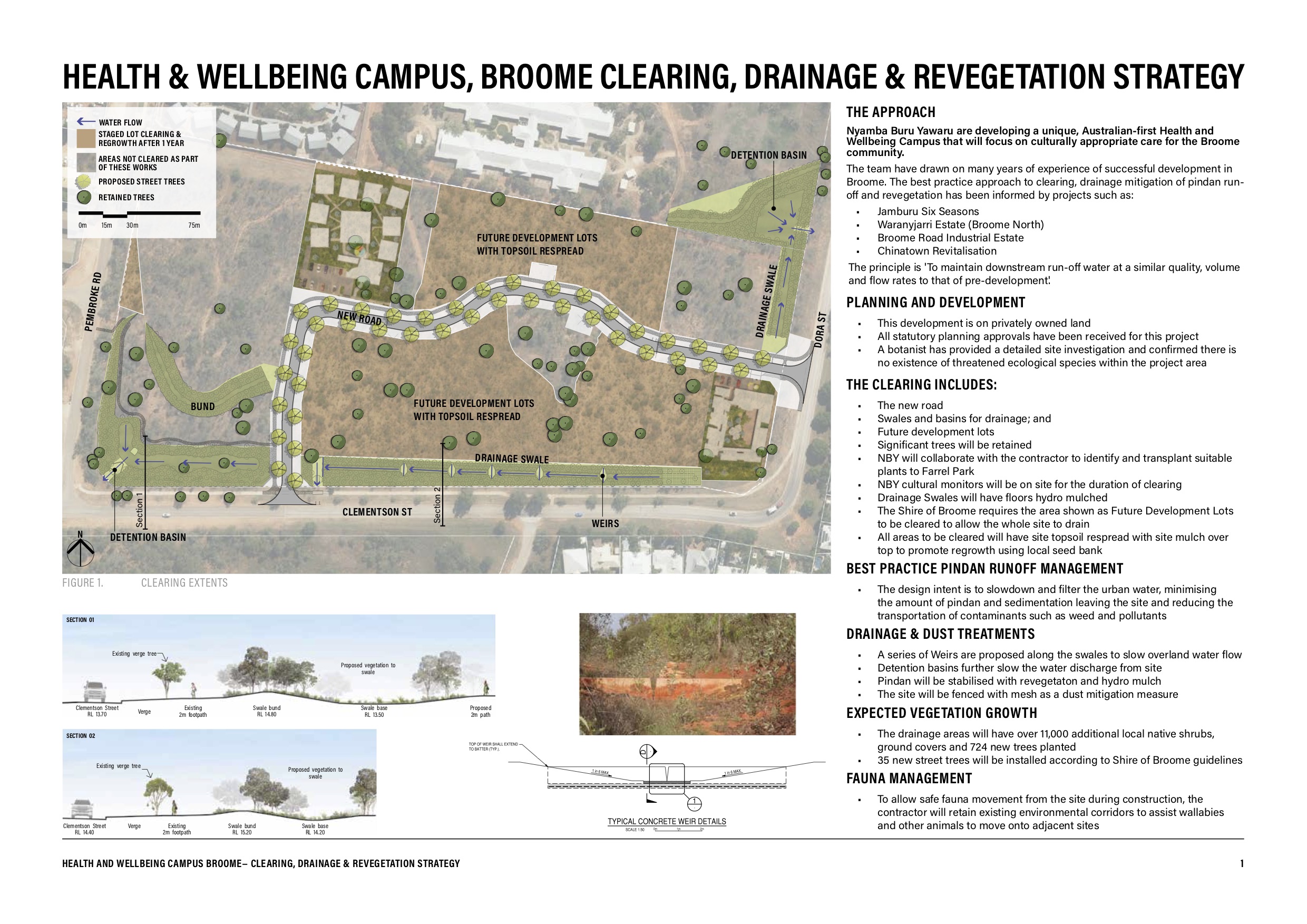 Be a part of mabu liyan
in the Kimberley region
The campus is named Yinajalan Ngarrungunil, which means 'care for people' in local language. Mabu buru (healthy country) mabu ngarrungunil (healthy people) for mabu liyan (good wellbeing) is Yawuru's vision for a sustainable future. The finished campus
will have a unique, holistic approach to health and wellbeing by combining existing facilities with proposed facilities and additional sites with long-term lease arrangements for complementary care providers.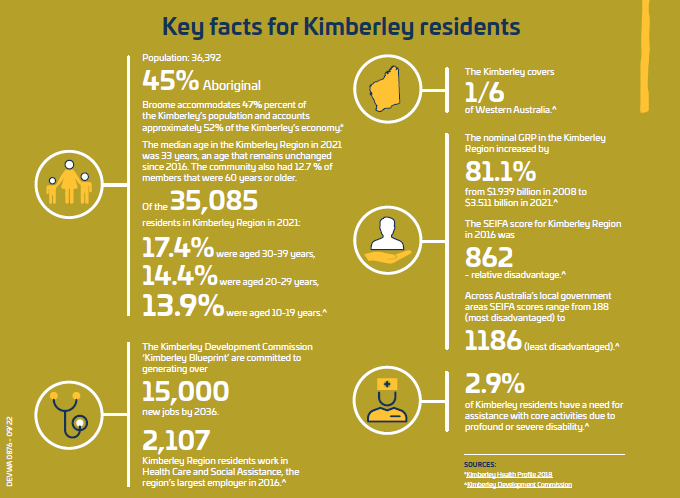 When it comes to health, every step forward, no matter how small will make a substantial difference in the overall health outcomes for men, women and children. The Yinajalan Ngarrungunil Health and Wellbeing Campus is about taking a big step forward. Supporting the physical and emotion health that will build resilience and empowerment for generations to come.
Please contact Ellen Smith, Chief Business Development Officer on (08) 9192 9600 or email ellen.smith@yawuru.org.au
---